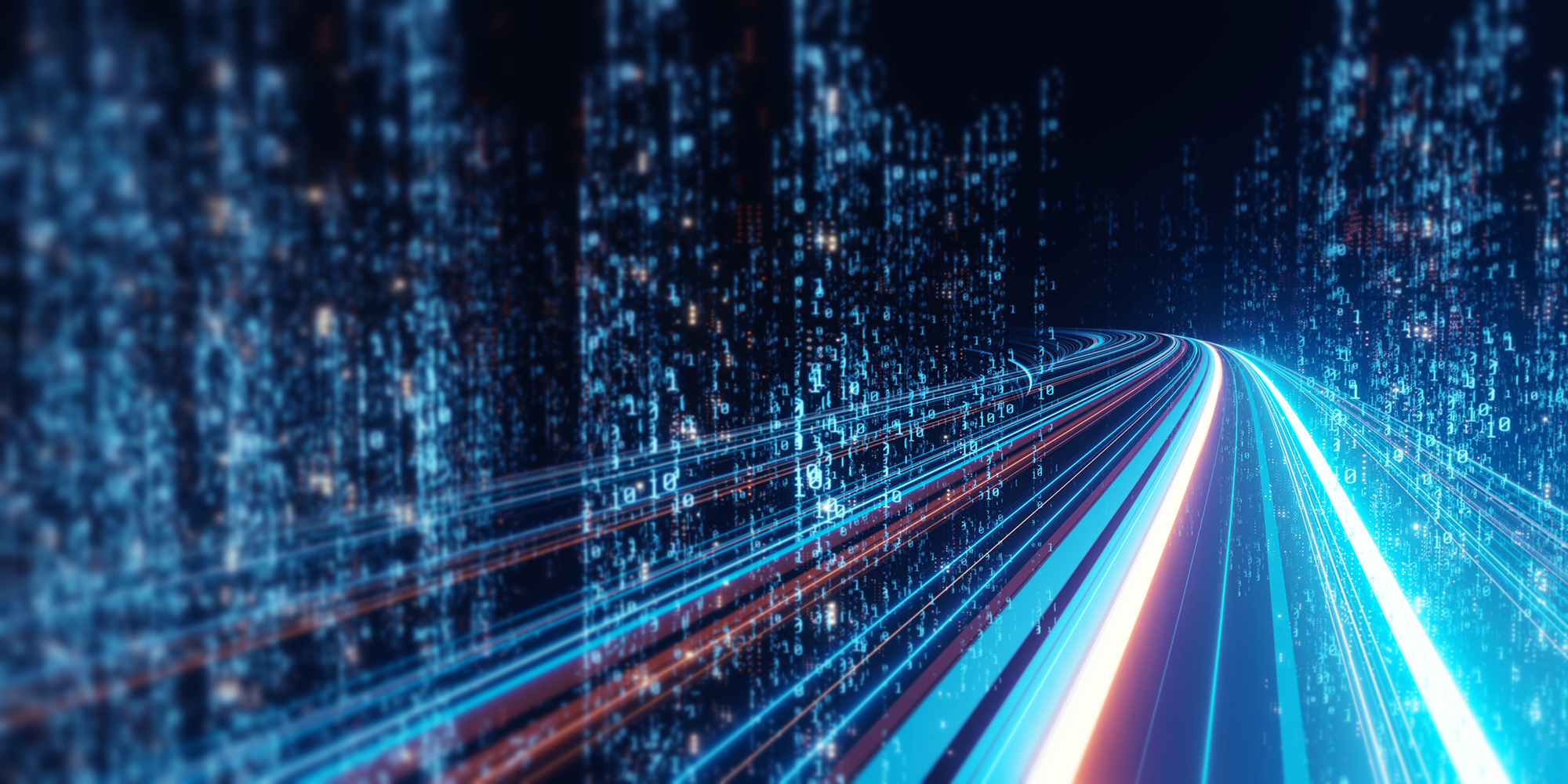 TECHNICAL INSPECTIONS
ACOUSTIC STUDIES AND PROJECT DESIGN FOR EARLY PUBLIC WARNING SYSTEMS
ELECTROMAGNETIC FIELD TESTING AND MEASUREMENTS
TELECOMMUNICATION SYSTEM AND NETWORK DESIGN
Tehnical Inspections
Astel Projekt is authorized by the Republic Agency for Electronic Communications (RATEL) for performing technical inspections of telecommunication structures and also technical inspection of radio stations. In addition to these services we have enriched our portfolio in this area and we also perform:
-Radio access network testing and optimization ( drive testing, using up to date hardware and software NEMO OUTDOOR and NEMO ANALYZE)
-Technical control of major telecommunication projects
-Installation & maintenance of telecommunication network and systems
In the segment of technical inspections, we offer end to end service of end to end frequency management, which includes:
-Technical examination of BTSs according to the RATEL rulebook
-Technical examination of MW links according to the RATEL rulebook
-Announcement of technical examination to site owners and site visit coordination
-Preparation of technical documentation for obtaining frequency permits for BTSs and MW links
-Coordination and correspondence with RATEL in process of submitting frequency permit request
-Detailed maintenance of frequency permit database.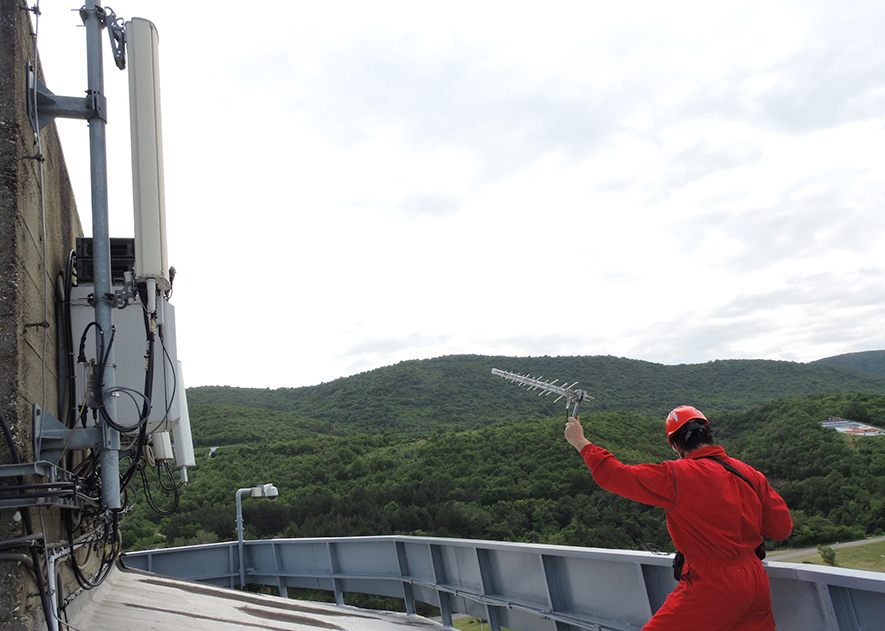 This unique approach has been developed through time by listening to the needs of our clients and leveraging Astel Projekt's unique competence, manpower and familiarity with the Serbian positive legislation. Our partners also enjoy the benefits as this service enables Companies to save costs and increase productivity of in-house employees.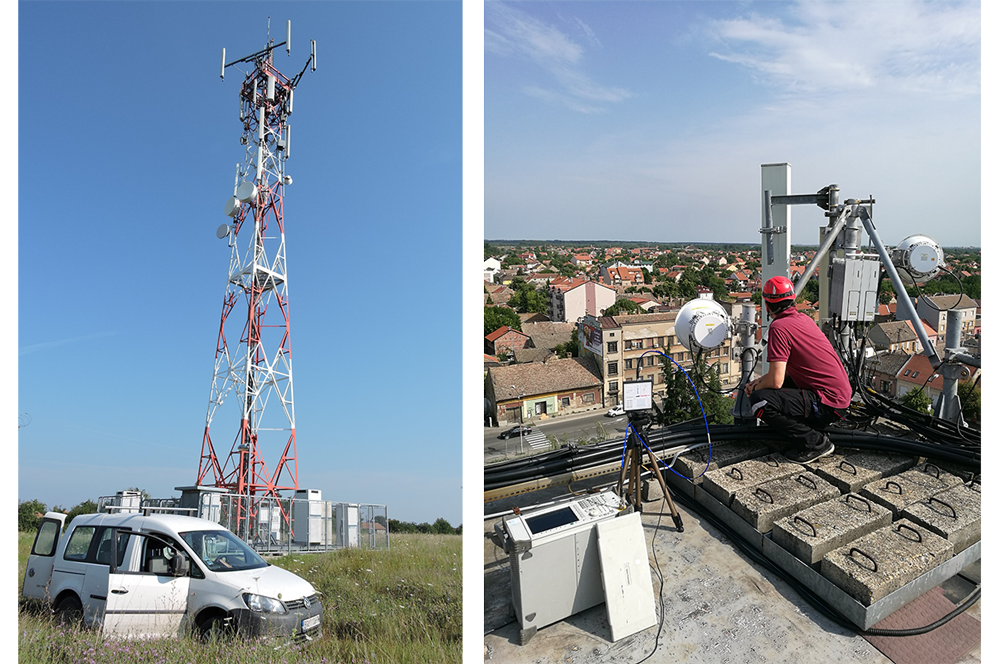 Acoustic studies and project design for early public warning systems
In this segment, Astel Projekt prepares the following technical documentation in full compliance with all applicable laws, bylaws, regulations, technical standards and legal requirements :
-Acoustic studies
-Basic Design for System Informing
-Concept Design for System for single alarm stations
Basic Design for System for single alarm stations
Acoustic Study
The Acoustics Study is the starting document for the preparation of the Basic Design and technical documentation of higher level and it is necessary that it contains all elements which determine the deployment of alarm sirens of the public alert system in a given territory.
Within the Acoustic Study it is important to analyze the current level of the public alert system and propose necessary reconstruction of the sirens on given locations, as well to determine new potential areas which should be covered with new alarm sirens' signals, according to requirements stated in article 96 of the Law on Disaster Risk Reduction and Emergency Management ("Official Gazette of the Republic of Serbia", No. 87/2018) where the Acoustic Study should include acoustic coverage zones of alarm sirens.
The main purpose of the Acoustic Study is to define the number, location and configuration of alarm sirens in order to ensure that the sound level for the service zone of public alarm sirens for the urban and civil areas is within limits defined by legal requirements and legislation. Furthermore, Acoustic Study contains acoustic coverage calculation description methods, as well objects, noise and meteorological factor impact assessment on sound flow as well as degradation and alarm sirens location.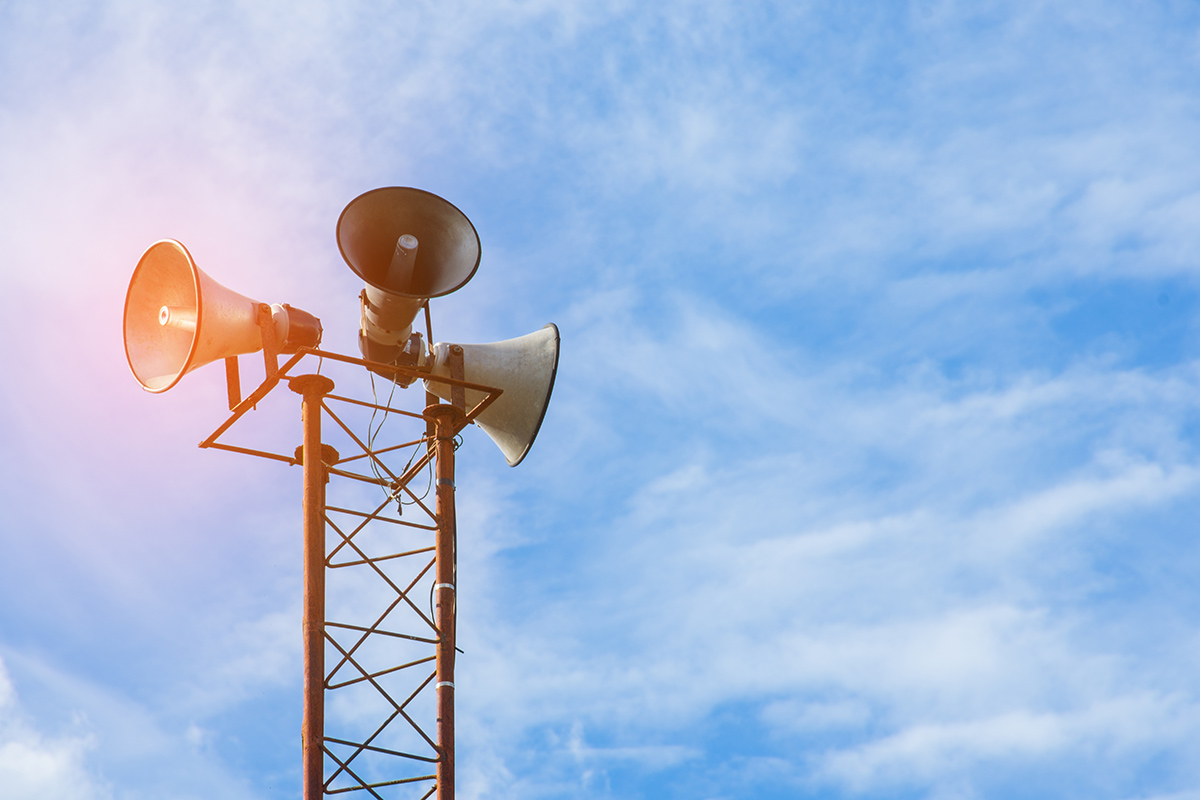 Public Alert Systems
Modern Public Alert Systems consists of periphery alarm sirens on proposed locations, command centers, necessary telecommunication transmission data and managing sirens routes.
The final goal is to to improve how local self-government responds in the event of emergency and based on which a such functional system can be obtained and subsequently integrated into a broader national early warning, information and alert system and to be able to respond as efficiently as possible to the challenges of the disasters and crisis.
The public alert system, beside basic reproduction of alarm signals must enable transmission of voice messages, which can be prior recorded or transmitted live. It is important to enable activation of all alarm sirens in the system, certain defined siren groups and single sirens. Furthermore, the option for hand activation of the sirens should be possible by authorized persons from any alarm siren location. Beside installation of electronic alarm sirens on micro-locations proposed in the Acoustic Study, the development of modern Public Alert Systems includes implementation of command centers (primary, redundant and mobile). For the purpose of connecting command centers with periphery alarm stations and providing the conditions for control and managing of the alarm sirens, the project also defines telecommunication networks ((IP/MPLS, UHF, etc.) for smooth data transmission.
Electromagnetic field testing and measurements

Astel Laboratory has been accredited by Accreditation body of Serbia (ATS) for testing and measuring level of electromagnetic field according to the requirements of SRPS ISO/IEC 17025: 2017 under the number 01-494, and authorized by the Ministry of Environment, Republic of Serbia and Secretary of the Provincial Government of Autonomus Province of Vojvodina for systematic testing and measuring the level of electromagnetic field and level of the electromagnetic field for the special interest sources, in the high frequency range.
Astel Laboratory is able to carry out:
-Broadband EM testing and measurements in the range 100 kHz-8 GHz
-Frequency selective EM testing and measurements in the range 27 MHz-6 GHz
Above mentioned measurements are performed according to the following standards: SRPS EN 50413:2010, SRPS EN 50413:2010/A1:2014, SRPS EN  50420:2008, SRPS EN 61566:2009 i SRPS EN 62232:2017 and methodology QP.010, over following high frequency sources:
-High frequency EMF sources
-GSM / DCS / UMTS (WCDMA) / LTE base stations in public mobile telecommunication network
-FM, DAB, DRM, DVB-T transmitters in radio broadcasting networks
-CDMA base stations in fixed radio access networks
-Radio stations in local wireless access networks
-TETRA base stations in radio networks for special purposes
We offer to our clients different forms of report, such as:
-Report on testing and measuring the level of human exposure to high frequency EMF
-Professional report on environment EMF load
-Study on environmental EMF impact assessment for planned BS
Astel Laboratory is equipped with the latest measuring instrumentation and highly competent and trained staff. Instruments that are used during measuring and testing are:
-Spectrum analyser SRM-3006, 9KHz-6GHz, manufacturer NARDA
-Antenna three axis 27MHz – 3GHz, manufacturer NARDA
-Antenna three axis 420Mhz – 6GHz, manufacturer NARDA
-EMF field strength meter SMP2, 1Hz-40Ghz, manufacturer WAVECONTROL
-Broadband probe 100 kHz-8GHz, manufacturer WAVECONTROL
-Software for calculation of uncertainty in measurements, ASTEL PROJEKT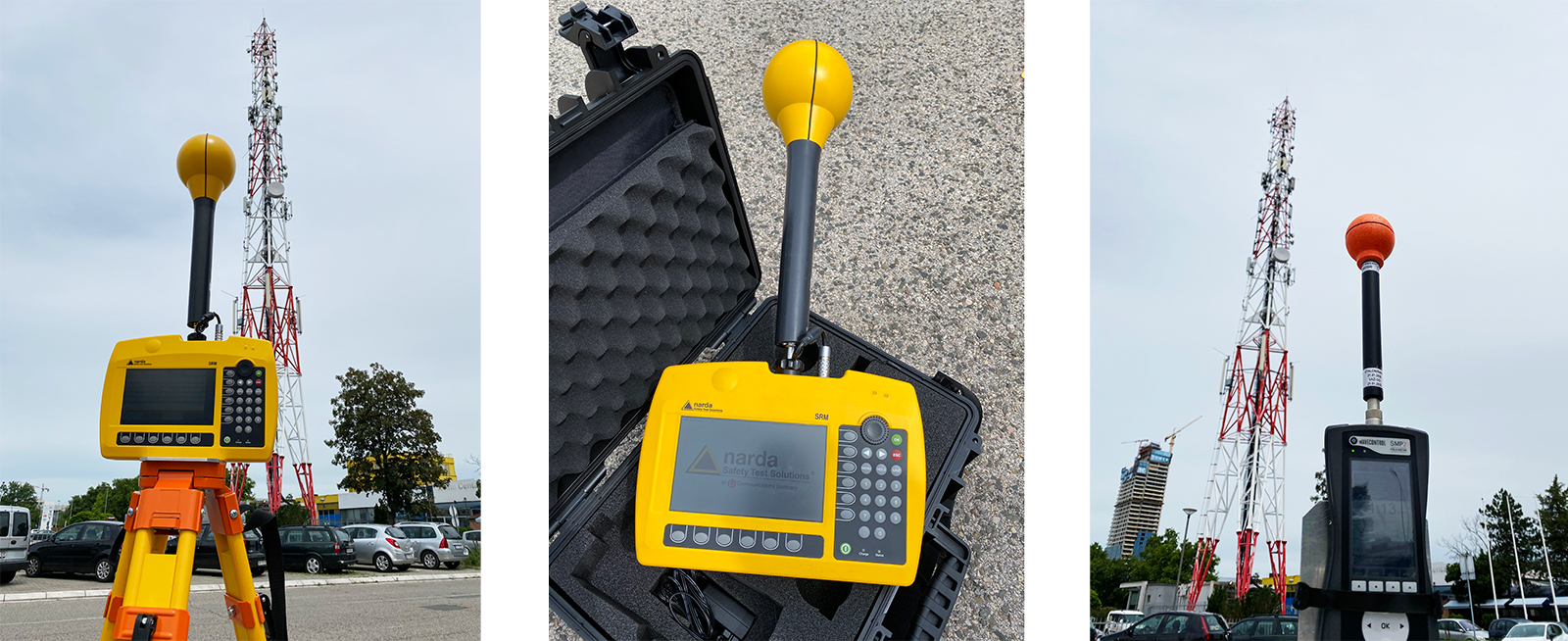 Telecommunication system and network design
The knowledge and relevant experience of qualified personnel allows ASTEL PROJEKT to provide a broad range of consultancy services in the field of ICT. Our project portfolio covers design of UHF/VHF functional radio networks, design of GSM/UMTS base stations and radio relay links, TV stations and FM stations (analogue transmitters) design of radio networks and planning, projects for VSAT stations and UP links.
ASTEL PROJEKT is particularly specialized in telecommunication networks and systems design for:
-FM radio stations
-TV stations
-Radio relay links
-GSM/UMTS/LTE radio base stations
-Optical communication systems
-Functional radio networks
-Wireless internet
-MMDS (Multichannel Multipoint Distribution System) systems
-VSAT (Very small aperture terminal) stations
-UP LINKS
-CATV (Cable Distribution Systems)
-Access networks